Kevin Cummings wins five at Batavia Downs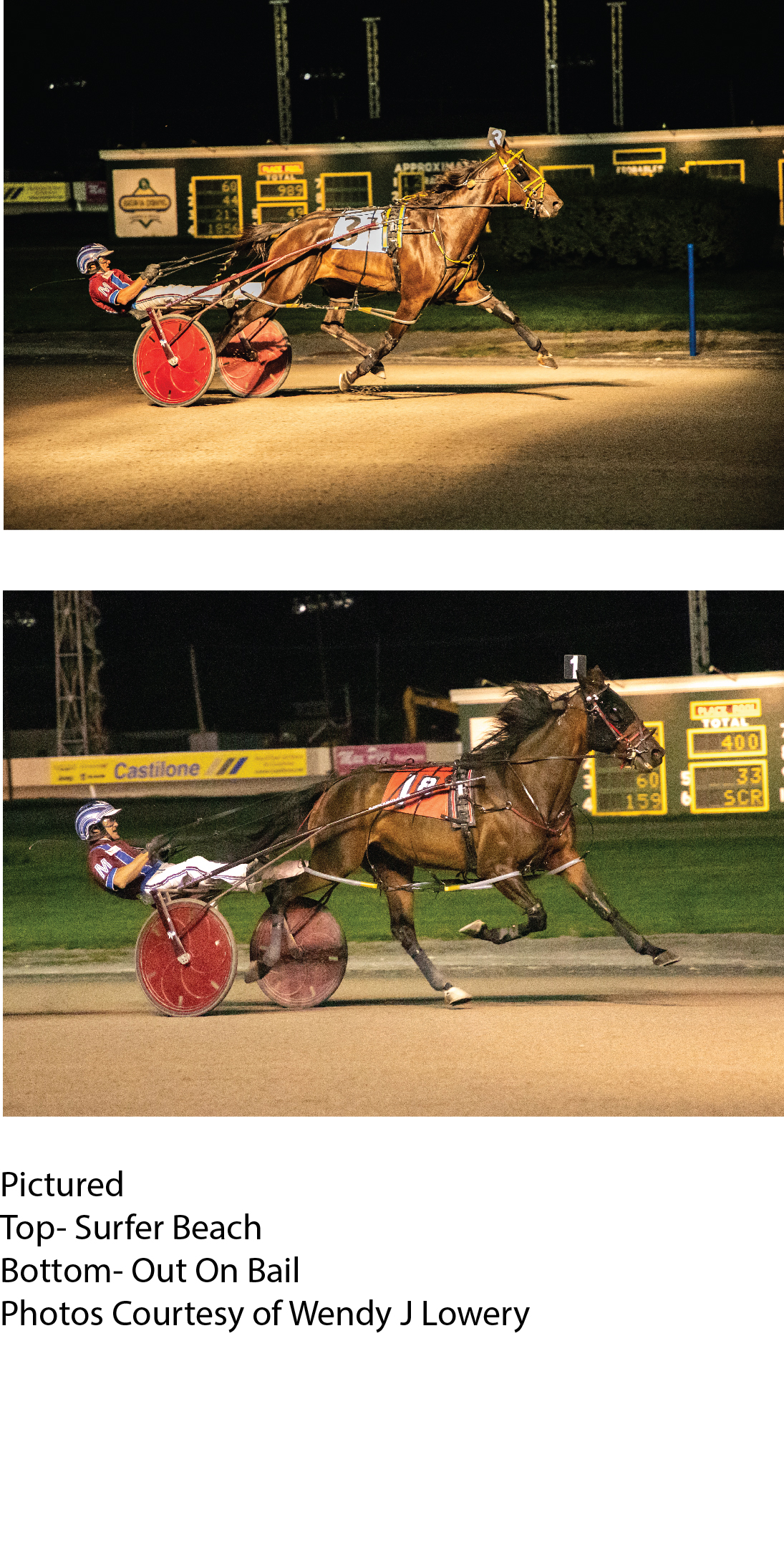 Batavia, NY — After winning four races on Friday night (Sept. 16) at Batavia Downs, the track's leading driver, Kevin Cummings took it up a notch and won five more on Saturday (Sept. 17). Cummings took the early double with Luis Alberto N (1:56.3, $2.20) and Oreo Dream Xtreme (1:53.3, $4.30) and then reeled in Street Beats (1:56.3, $5.00), Stop Action (1:54.1, $2.90) and Brave World (1:55.4, $3.30).  Cummings also had four second place finishes giving him a .657 UDR for the evening.
Two races that Cummings didn't win were the feature races that for the second straight night were won by Jim Morrill Jr.
First Morrill scored with Surfer Beach in the $15,000 Open pace and did it in impressive fashion. Maintaining a gapped advantage from the time he left, Surfer Beach ticked off splits of :27.4, :56.3 and 1:24.1 before rounding the last turn on top by two lengths. He then sped home in another :27.4 sprint to the wire where he won in an impressive 1:52.
It was the fifth win of the year for Surfer Beach ($4.90) and owners Vogel & Wags Nags and Team Rice Racing. Maria Rice was the winning trainer.
Then Morrill took the $14,000 Open II pace with Out On Bail, who settled on the lead by the :28 quarter after a give-and-go with Stranger Things (Kevin Cummings) who was content with the garden spot. Positions remained unchanged from there as Out On Bail hit the half in :57.2 and three-quarters in 1:25.1. At the top of the stretch Stranger Things tipped to attack, but by the time he got in the two path, Out On Bail had fled the scene. Morrill slung low in the seat and Out On Bail crossed the line up by two in 1:53.1.
Out On Bail ($3.50) is having a career year, now with eight wins and $74,491 earned for owner Mike Torcello. This was one of three wins for Sammy Smith on the card who also scored with the aforementioned Street Beats and Brave World. Morrill ended the night with a triple.
Live racing resumes at Batavia Downs on Wednesday (Sept. 21) with post time at 6 p.m. Free full past performance race programs for all live race days can be downloaded by visiting the track's website at bataviadownsgaming.com and clicking the "Live Racing" tab.
By Tim Bojarski for Batavia Downs