It was Puzzling who won Batavia's feature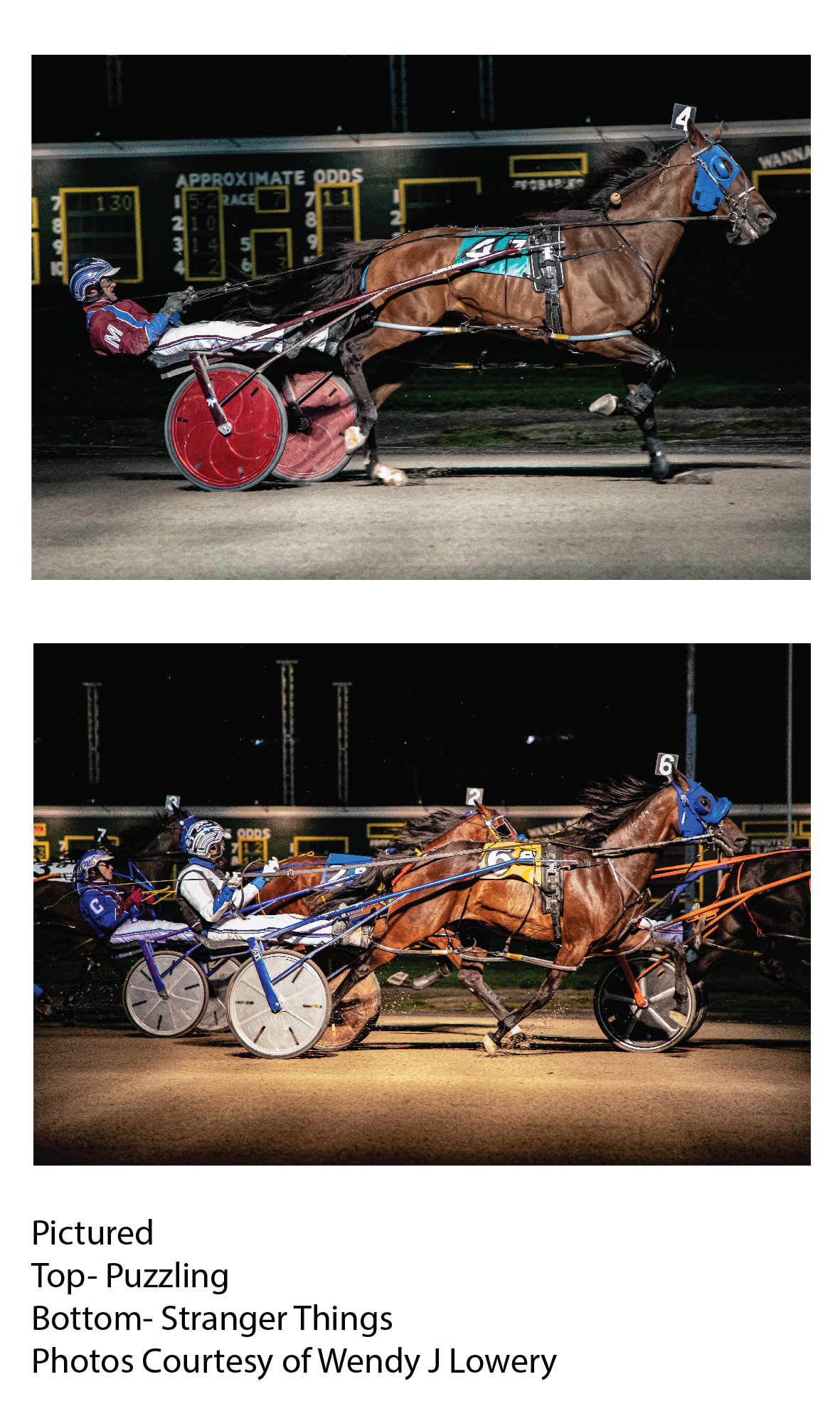 Batavia, NY — The Riddler and Vanna White would have been proud of the betting public after they figured out Puzzling should be the favorite in the $15,000 Open I Handicap on Saturday night (Sept. 24) at Batavia Downs and then collected their money after he dominated the locals with his season's best effort.
Jim Morrill Jr. picked up the drive on the shipper Puzzling who was making his first ever start at the Downs. He wrangled the lead away from Stop Action (Kevin Cummings) at the :27 quarter and then laid the lumber on his foes from there. Morrill had the grippers on Puzzling to the half in a slow :29.1 and then rebuffed a challenge from Ideal Artillery (Jim McNeight Jr.) through the third quarter in a stepped-up :27.4. As the pocket-sitting Stop Action started to lose touch around the last turn, Puzzling took a two length lead into the stretch and cruised home to a 2-¼ length victory over Stratosphere (Drew Monti) in 1:52.3.
A 10-time winner in 2021, this was the second win and fastest time of this year for Puzzling ($6.70) who is owned by Rocco Stebbins. This was one of two wins on Saturday for trainer Joe Skowyra who also sent the Stebbins' owned Mississippi Rabbit (1:54.1, $3.20) to the winner's circle. Morrill ended the night with three winners.
The undercard $14,000 Open II Handicap saw Blue Spanx (Keith Kash) set the pace to the half where Stranger Things (Kevin Cummings) pulled first-over with a rush. It took Stranger Things a quarter to draw even with Blue Spanx but when he did, it was a real race to the wire. The two pacers matched strides all the way down the stretch in close quarters and under heavy urging. When they hit the light Blue Spanx had the win by three-quarters of a length in 1:55.3. However, shortly after the race ended, the judges posted an inquiry and eventually placed Blue Spanx second for interfering with Stranger Things in the stretch, and declared Stranger Things the winner.
As a result, Stranger Things ($5.90) got his third win in his last four starts and eighth win of the year for owners Virginia Schoeffel, Kathy Schoeffel and James Reuther. Angelo Nappo was the winning conditioner. Cummings had the hat trick in the bike by the evenings end.
Live racing resumes at Batavia Downs on Wednesday (Sept. 24) at 6 p.m. Free full past performance race programs for all live race days can be downloaded by visiting the track's website at bataviadownsgaming.com and clicking the "Live Racing" tab.
By Tim Bojarski for Batavia Downs