Batavia Downs to host annual breast cancer fundraiser Friday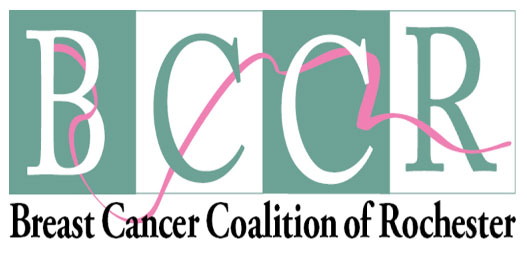 Batavia, NY — Batavia Downs Gaming and Hotel will be the site of the annual Breast Cancer Coalition of Rochester fundraiser in the clubhouse at the track on Friday (Sept. 16). The event runs from 5 p.m. until 9 p.m. with post time for the first race set at 6 p.m.
There is a $30 donation to enter the event but friends of the track and BCCR who attend will get a delicious full buffet, a live racing program and $25 in Free Play for the gaming floor. They will also be able to take part in the silent auction that offers a plethora of items to be won including Michael Buble tickets, Trans Siberian Orchestra tickets, Buffalo Bills and Buffalo Sabres tickets and signed memorabilia, two "Stay and Play" getaways to the Batavia Downs Hotel and many more items to numerous to list. The silent auction starts at 5 p.m. and runs until the last race.
The track has also secured 18 major sponsors locally from within and outside of the racing industry who have already made generous donations to this BCCR event. And again this year, the local horseman will be heavily involved as many owners, trainers, drivers and grooms have pledged a percentage of their earnings from Friday to the BCCR. All these people will be recognized throughout the night as the event unfolds.
Earlier this week in preparation for Friday, Scott Kiedrowski, Vice-President of Operations Batavia Downs Gaming & Hotel said "We are looking forward to having the Breast Cancer Coalition of Rochester once again hold their annual fundraiser here at Batavia Downs. The support we receive from our guests and employees for this very worthwhile event shows the caring nature of our community."
After last year's event, Holly Anderson, Executive Director and CEO of the BCCR commented "We feel the support from the Batavia Downs community all year long. They entrust their friends and family members to us, assist us in making important connections within their community, and stay in touch with us on an ongoing basis. Breast cancer takes much more than "awareness". It needs ACTION. Our friends at Batavia Downs walk the talk."
The 2021 Breast Cancer Coalition of Rochester event at Batavia Downs raised a record $19,653 in donations. The track's management, staff and horsemen have all worked very hard to try and beat that number this year.
Those wishing to make a reservation for this event can call (585) 343-3750. The receptionist will help you make your reservations for the Clubhouse.
By Tim Bojarski, for Batavia Downs