Batavia Downs starts 2023 with a $17,500 guarantee Monday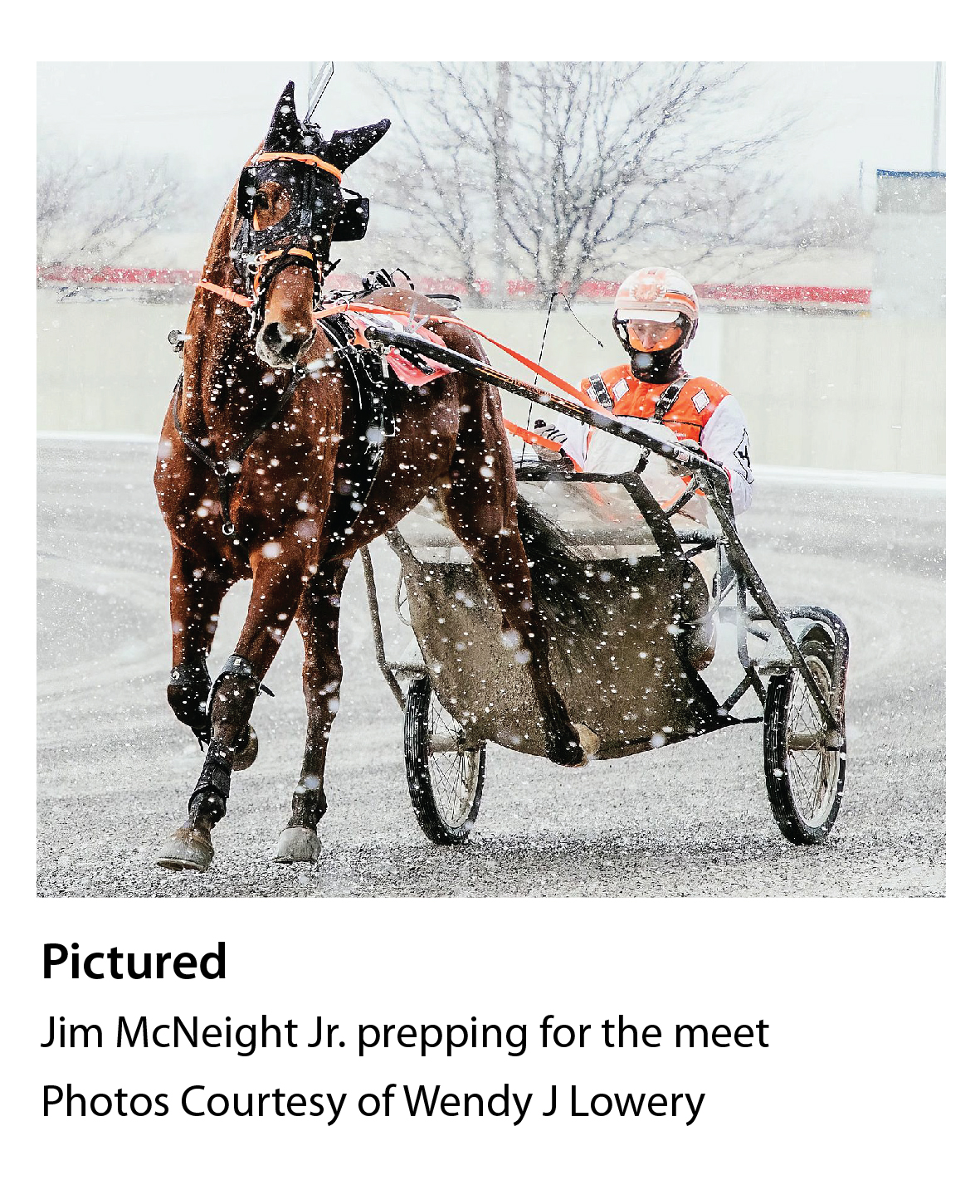 Batavia, NY — It has been decades since Batavia Downs hosted a winter race meet at the oldest lighted harness track in North America, but that all changes on Monday (Jan. 9) when the 2023 harness racing season gets underway in Western New York. The 15-day session will run through Monday (Feb. 27) and operate on a Monday-Thursday schedule. Post time for each race day is set at 3 p.m.
All the Downs favorite local drivers and trainers will be back in action along with a host of ship-in talent, who already have a strong presence on day one. The wagering menu remains the same and will feature (on a 13-race card) five Doubles, 13 Exactas, 13 Trifectas, 12 Superfectas, two Pick-3's, two Pick-4's, one Pick-5 and one Jackpot Super Hi-5 pentafecta.
"I am happy to have Batavia Downs host a live winter racing meet for the first time in over 20 years. And I was also very pleased with the trainer's response to the first draw, with 127 horses entered for our opening day program. That card will feature two divisions of Open pacers and two divisions of Open trotters," said Don Hoover, General Manager and Race Secretary at Batavia Downs.
"The 13th and final race of the day is a very competitive upper-level conditioned trot featuring a nine-horse field. It also has a $17,500 guaranteed pool in the Jackpot Super Hi-5 pentafecta with a 20-cent minimum wager."
That Jackpot Super Hi-5 pentafecta had a carryover of $10,733 going into the final night of the 2022 season and was required to be paid out as it was the last card of the year. But when racing was canceled due to weather prior to that race, the carryover was moved to opening night of 2023 (Monday, January 9) and will again be offered as a "must pay". But the pool has also been guaranteed at $17,500 through the United States Trotting Association's Strategic Wagering Program and as such, a free program page for that race can be downloaded at the USTA website under the "Handicapping" tab.
Full card past performance forms for all live race nights at Batavia Downs can always be downloaded for free from the track's website at bataviadownsgaming.com under "Live Racing". You can also stream all the live action as it happens for free on the Batavia Downs YouTube page.
By Tim Bojarski, for Batavia Downs