Kevin Cummings wins six at Batavia Downs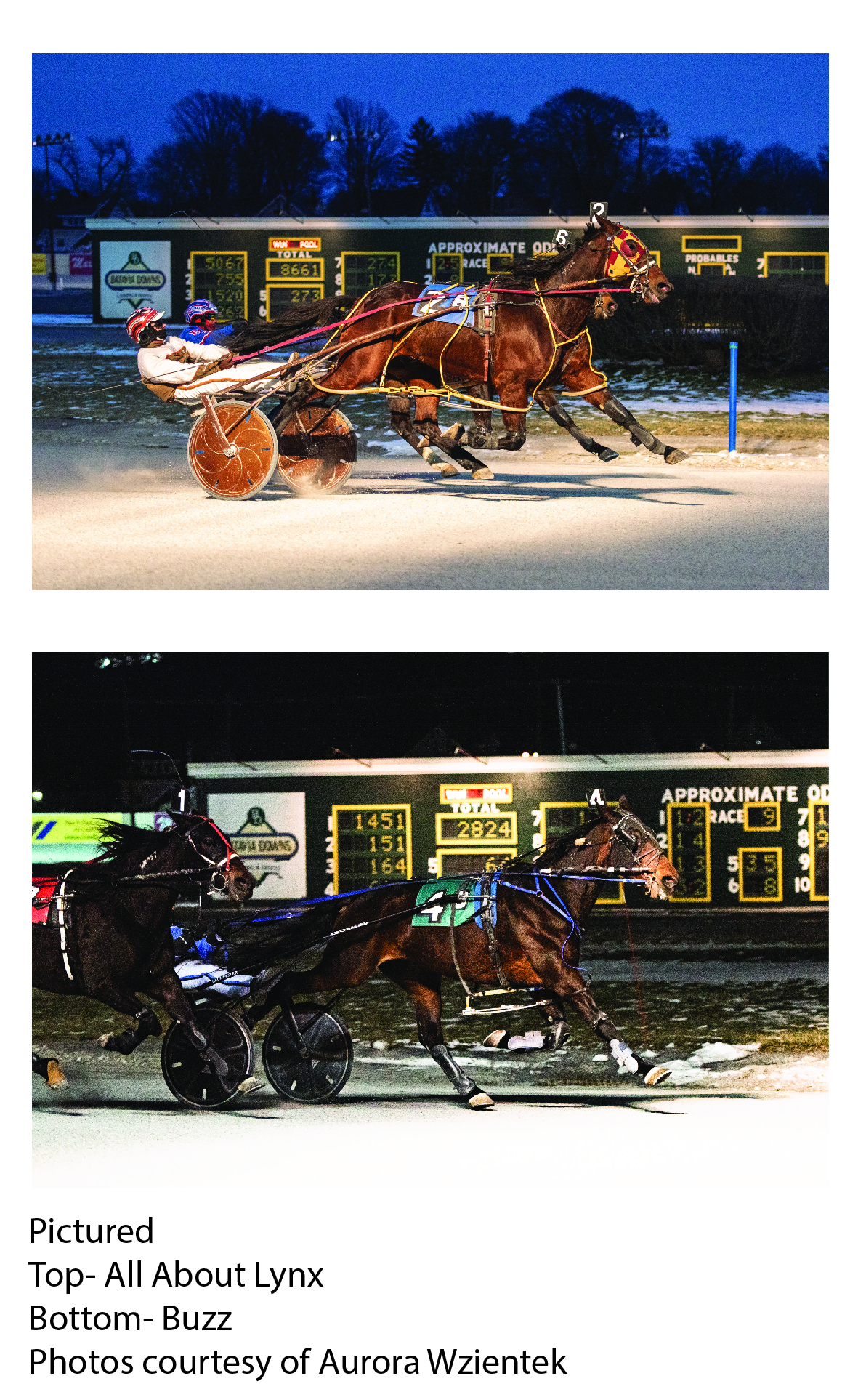 Batavia, NY — Kevin Cummings, who was Batavia Downs' leading driver of 2022, moved back into first place for dash victories in 2023 after winning six of the 11 races programmed on Thursday afternoon (Feb.2) including winning five in a row from race three to race seven.
Cummings won with Outkast Blue Chip (1:59.1, $6.50), Finkle Is Einhorn (2:00.3, $4.90), Explosive Leggs (2:03, $4.90), JK Lady Star (1:58.4, $5.80), American Delight N (1:58.3, $3.60) and Coco Hall (2:00.4, $2.80).
Cummings now has 21 wins for the meet and moved past Jim Morrill Jr. (20) back into the top spot.
A pair of $9,500 mid-level conditioned races were featured on Thursday's card with one written for each gait.
In the pace, All About Lynx (Christian Meyers) followed Feelin American (Lee Morris) from the start until the seven-eighths pole where he tipped and brushed to the wire as a one-half length victor in 1:57.1.
After three straight second place finishes at Batavia, All About Lynx ($18.80) got his first victory of 2023 for owner Dale Wareham and trainer Kris Rickert. It was also the first win of the year at Batavia for the 20-year-old Meyers.
Then in the trot, Buzz (Mike Baumeister) cut the mile while setting fractions of :29, 1:00 and 1:29.3 with no real threat from behind. Down the lane, the pocket-sitting Mystical Sarabi (Dan Yetman) tried to catch him but came up three-quarters of a length short as Buzz won in 1:59.3.
It was the second win in a row for Buzz ($7.70) and owner/trainer Ron Baumeister.
Another young horseman getting his first ever driving and training win at Batavia Downs was 19-year-old Winter Asher-Stalbaum who led at every station with Lord Willoughby A. After getting the lead past the eighth pole, Lord Willoughby A was on top by as many as nine lengths and cruised home to victory in front by seven in 1:56.2. Asher-Stalbaum also owns Lord Willoughby A ($4.30).
The Jackpot Super Hi-5 in race 11 was finally hit and the sizable $2,582 carryover definitely helped the payout. The combination of 1-9-5-7-4 returned $3,711.10 for a 20-cent wager.
Live racing resumes at Batavia Downs on Monday (Feb. 6) at 3 p.m. Free full card past performance programs for the entire card of live racing at Batavia can always be downloaded at the Downs' website (bataviadownsgaming.com) under the "Live Racing" tab. And all the racing action can be viewed as it happens at the Batavia Downs Live Facebook page.
By Tim Bojarski, for Batavia Downs