Celebrity Bartending Night to benefit #ConnorStrong
On October 29, 2021, Batavia Downs Gaming & Hotel hosted a Celebrity Bartending Night in the Labatt Blue Zone at 34 Rush. Featured at this event were local celebrities such as former Buffalo Bills player Thurman Thomas, Buffalo Hockey legend Danny Gare, DJ Jickster from 97 Rock, Patrick Hammer from WGRZ, & Dave Greber from WVIB.
The purpose of this event was to raise money for Connor O'Neil, a young boy who has recently been diagnosed with an aggressive form of brain cancer. A portion of the sales profits from the restaurant and from autographed sports memorabilia that was auctioned off by the celebrities went to this cause. Overall, about $5,200 in funds were raised for Connor and his family.
Kevin O'Neil, Connors Uncle, mentioned that this night was a reminder of the kindness in this world.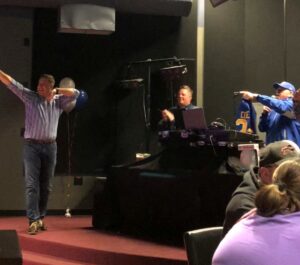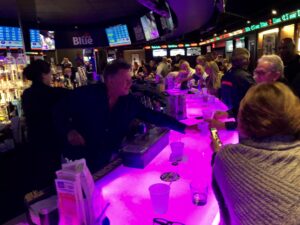 Help Connor by donating today at https://connorstrong.org/home
Thank you to all who came out to support #ConnorStrong.