James Caradori to receive Good Guy award from UNY USHWA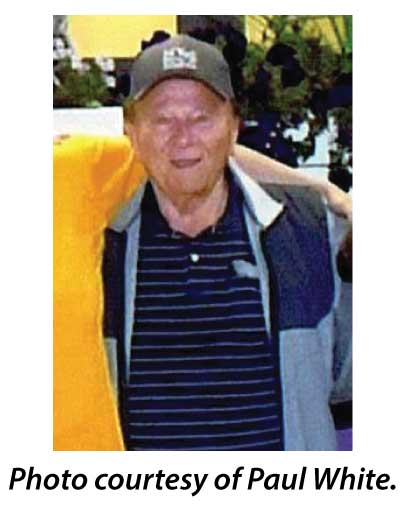 Batavia, NY — James Carll Caradori has been in the harness racing business since 1968 and during his 51-years of participation has been very successful as an owner.
However beyond that, he has always been an ambassador for the sport and his decades of dedication are the reason the Upstate New York Chapter of the United States Harness Writers Association (USHWA) are honoring him with the 2019 Good Guy award during the Night of Distinction at Batavia Downs on Saturday night (Dec. 14).
Caradori raced horses in the 1970's and 80's under the stable name Jamison Acres and had a slew of local champions that included the great Free Chase, Delmer Wynwood, Prince Rapide N, Gi Gi Lamour, Pamela Wynwood and Count Adios A.
Fast forward to the modern era and Caradori has more recently campaigned horses like Rockstar Temper, Inthenameofjames and the 2017 Batavia Downs Pacer of the Meet, Focus Power. He is currently racing a stable of four at the Downs and is as active a participant as in any point of his career.
But to Caradori it's more than just racing horses. He has always made it a practice of getting people involved in the sport by bringing friends and groups the the track, hosting family functions in the clubhouse, inviting people to come out for win pictures with his horses (even if he just met them) and is always ready to help with fund raisers and activities that are held at the track.
Caradori is not only a good guy, he is a true friend of the sport.
James Caradori will receive his award in the Purple Haze Winner's Circle at Batavia Downs between races on Saturday (Dec. 14). Post time for the first race is 6 p.m.
By Tim Bojarski, for UNY USHWA