$22,668 carryover, $5,000 guarantee at Batavia Saturday
Batavia, NY — When live racing resumes at Batavia Downs on Saturday (Nov. 27) there will be multiple opportunities for an excellent return on investment wagers as the night will feature one guaranteed pool, three carryovers including the largest in track history, and a free pick-six contest.
To start, there is a $1,094 carryover in the Pick-5 wager in the first race and the management of Batavia Downs has announced that the pool will be guaranteed at $5,000 as part of the United States Trotting Association's Strategic Wagering program. And as a result, free program pages will be available courtesy of Trackmaster on the USTA's website and the Batavia Downs website and Facebook page. The Pick-5 is a 20-cent base wager that begins in race one and runs through race five.
Then is race six, there is a small but mentionable carryover of $296 in the Jackpot Pick-6. That is also a 20-cent base wager and it runs through race 11.
Race 11 is also where you will find the Jackpot Hi-5 pentafecta that currently has the largest carryover in the history of Batavia Downs — $22,668. This carryover has been building for three months and a single unique winning ticket on the right combination takes down the entire pool. This is also a 20-cent base wager and would surely make someone's holiday season merry and bright.
And if those aren't enough reasons to bet the races at Batavia Saturday, those attending in person can also play the free Pick-6 contest with a prize that is currently worth $1,800. This contest starts in race four and runs through race nine. Simply pick up an entry blank at Players Club starting at 4:30, make your selections and deposit it back before the start of the fourth race. There is only one entry per person and you must pick all six winners to win the pool.
Free full card past performance program pages for Saturday and every live racing night at Batavia can always be downloaded at bataviadownsgaming.com under the live racing tab. And if you can't attend live, you can still watch all the racing action via the Batavia Downs YouTube channel.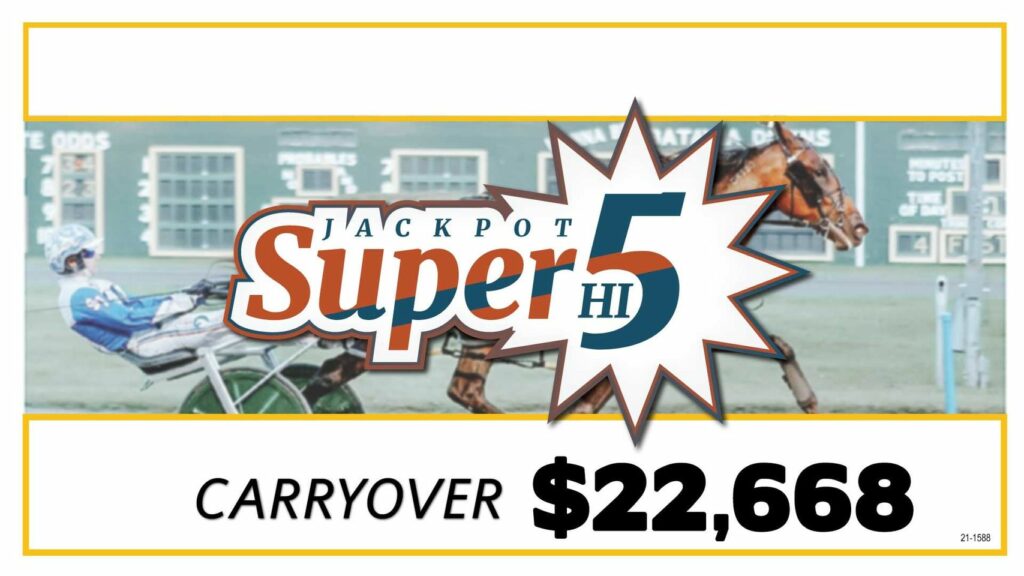 Post time for the first of eleven exciting races is slated for 5 p.m.
By Tim Bojarski, for Batavia Downs