Employment Information:
---
PRESIDENT AND CHIEF EXECUTIVE OFFICER

The Western Regional Off-Track Betting Corporation is seeking qualified candidates for the position of President and Chief Executive Officer of its multi-faceted gaming operation.
You will report directly to the Corporation's Board of Directors. You will be responsible for providing the direction and leadership to achieve the Corporation's objectives and annual goals of its Off-Track Betting, Video Gaming and Live Harness Racing operations.
The position is based at the Corporate offices located at 8315 Park Road, Batavia, New York
Salary 120K – 170K along with a generous benefit package which includes membership in the NYS Employees' Retirement System, comprehensive medical plan, vehicle etc.
Candidates must possess at least a Bachelors Degree from an accredited college or university with a special emphasis on management principles or have commiserate work experience and a minimum of five (5) years of managerial and leadership experience in the gaming regulation or operations.
The Western Regional OTB Corporation is a Public Benefit Corporation
and an Equal Opportunity Employer.
Resumes, expressions of interest and/or questions are to be forwarded to mkane@westernotb.com no later than 6:00 p.m. pm September 14, 2015.
---
Batavia Downs Gaming Clubhouse is a high volume & fast paced restaurant.  We are currently accepting applications for experienced Food & Beverage Positions for this year's live harness racing season.  Must have open availability and restaurant experience is required.  Call Donna at 585-343-3750 ext 268.
---
Part-time Custodial Positions Available
DUTIES AND RESPONSIBILITIES
1.  Insure that the gaming floor is clean and free of debris.
2.  Responsible for the hourly cleaning and sign off on all restroom facilities.
3.  Clear all sidewalks, entryways, and exits of snow. Insure that the areas are properly salted and maintained.
4.  Promptly report and clean all spills, etc that occur on the gaming floor, kitchens, restaurants, ITW and offices.
5.  Polish and clean all glass and machine areas on a regular basis.
6.  Perform other related duties as assigned.
REQUIRED KNOWLEDGE, SKILLS AND TRAINING
Must have a general knowledge and ability to perform various custodial duties.
ACCEPTABLE TRAINING AND EXPERIENCE
A high school diploma or GED.
Must be approved for and maintain a valid gaming license issued by the New York State Gaming Commission.
---
The Human Resources Department will keep all submitted applications on file for six months.  Should an offer of employment be extended, applicants will be fingerprinted and charged a fingerprinting fee.
If working on-site at Batavia Downs Gaming, employees must be approved for and maintain a valid gaming license issued by The New York State Division of Lottery or the New York State Racing & Wagering Board.
---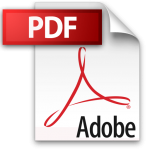 Click here to download an Employment Application
This document works best in Internet Explorer 
________________________________________________________________________________
Contact Us
---